UNDERSTAND YOUR CURRENT STATE
Do you have a clear understanding of the talent that currently exists within your supply management organization? Are they prepared for the changing landscape and next generation of supply management functions?
With ISM's Mastery Model Assessment, benchmark your team's understanding of essential supply management skills against your organization's targeted standard. The assessment is designed to evaluate each designated employee in their specific role within your organization and help to identify gaps in core competencies. Gauge your team's level of proficiency from fundamental to mastery knowledge and build a professional development plan to positively impact the future of your organization.
SAmple Result
The chart below shows this particular organizations skill gaps based on the targeted standard that was set.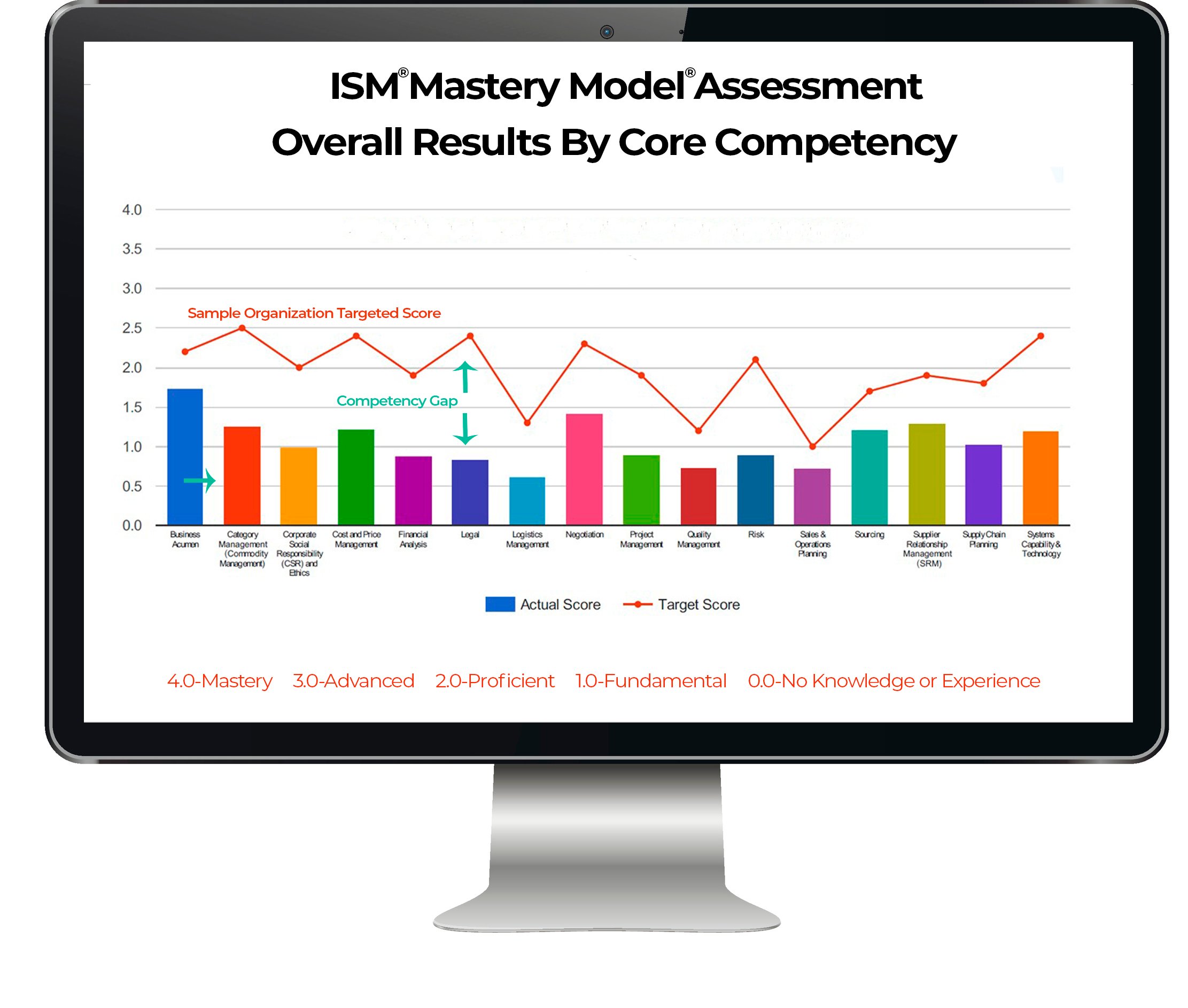 Watch Now to Learn More About the ISM Mastery Model Assessment.